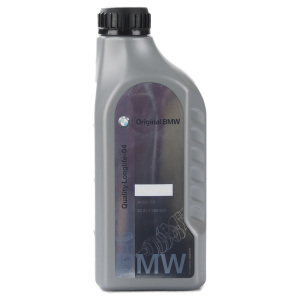 BMW
Quality Longlife-04 5W-30
Product details
Quality Longlife-04 5W-30
BMW Quality Longlife-04 5W-30 Original Motor Oil

BMW Quality Longlife-04 5W-30 was developed in cooperation with Castrol for BMW vehicles. Can be used in modern diesel engines with particulate filters (DPF), reduces harmful deposits in the inlet duct, supports the functionality of catalytic converters and particulate filters, ensures fuel economy, offers heightened security through long-lasting high-protection of the engine. Fulfils the specification of the ACEA A3+B4+C3, as well as BMW Longlife 04.

Can be used in many BMW vehicles, please compare the specifications with the requirements in the service manual.
---
Gebrauchsnummern
14486009
398507
Field of operation
Car
Release
ACEA A3
ACEA B4
ACEA C3
BMW LL 04
Viscosity
5W-30
Characteristics
Particulate filter
Hinweise zur Altölentsorgung in Deutschland
Unsachgemäße Beseitigung von Altöl gefährdet die Umwelt. Deshalb holen wir Dein gebrauchtes Verbrennungsmotoren- oder Getriebeöl gern kostenlos bei Dir ab.

Unter der Email-Adresse entsorgung@delti.com kannst Du die Abholung des Altöls und der Gebinde anmelden.

Bitte beachte, dass die Rückholmenge nicht die erworbene Menge übersteigen darf und Du dich unter Angabe der Auftragsnummer an uns wenden kannst. Bitte verpacke die Gebinde in einer Umverpackung und verschließe die Kannen sorgfältig, so dass ein Ölaustritt ausgeschlossen ist.

Die Rückgabe von Altöl ist grundsätzlich auch an Tankstellen oder bei Wertstoffannahmestellen (z.B. Recyclinghof; evtl. gegen eine Gebühr) möglich. Ob Deine örtliche Wertstoffannahmestelle Altöl annimmt, erfährst Du in der Regel vor Ort oder bei der zuständigen Gemeindeauskunft.

Dieser Hinweis und die Regelungen gelten entsprechend auch für Ölfilter und für beim Ölwechsel regelmäßig anfallende ölhaltige Abfälle.